Gym in Apex NC
Goal of the program
Welcome to The Performance Dojo. If you want to move efficiently, competently, and confidently so you can return to your gym, sport, or activity, then our gym in Apex is the answer. Call our team today and find out how we can help.

Chiropractic Care
Working Hand and Hand With The Performance Dojo For Great Results
Why chase your pain and symptoms and then it just comes back? Our clinic is unlike any other in the area. We empower patients to improve their mobility. So you can keep being you..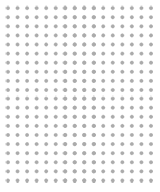 Watch and see what we can do for you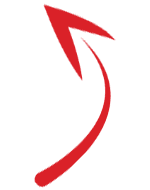 50 minutes of functional movements with a small group of individuals that want to get healthy and stay healthy.
A small group or team training with the sport specific movements and injury prevention designed in the program.
Customized program design and one on one coaching that makes sure you perform the movements correctly and safely.
Mobility / Core Development
45 minutes of foam roller, deep breathing, mobility drills and core work. Designed to combat poor posture and sedentary jobs.

We love our clients and want YOU to join us at The Performance Dojo!
Fill out the form below and we will get back to you soon!
The Performance Dojo
The Performance Dojo aims to establish the importance of rehab and fitness. We strive to cater to your fitness needs unlike you've experienced before. With state-of-the-art equipment, and accountability, that sustains a 'family like' environment that assists and pushes you in your workout every time.
Our goal is to get you to move efficiently, competently, and confidently so you can return to your gym, sport, or activity. Our Instructors implement dynamic, active warm-ups and foam rolling to assess your movement characteristics and develop an individualized training program to exceed your fitness goals.
Offering Small Group Classes.
Come by and experience our small group classes which are designed to ensure a safe and effective training program that pushes your limits and builds character along the way.
Classes will consist of 45 minute-1 hour of 5 foundational movement patterns (squat, lunge, push, pull, and carry) along with dynamic and active warm-ups and conditioning. Come experience all that we have to offer and become a master at your craft at the Dojo.
Free Initial Visit Includes
Free Starting Point Session
What is included? Tour the facility and meet our top-notched team.
Starting Point Assessment
We will discuss your goals (short and long-term). Determine your movement capabilities and perform a thorough body fat analysis/hydration/health screen.
Prescribe a Plan
We will give you our best recommendation in order to hit all of your goals in a systematic and achievable way.
Initial workout
You will go through a basic functional workout so you can see how our system works.

Begin Your Journey to Better Health

Plans & Passes
The Performance Dojo can offer a wide range of training options to keep you active and get you to meet your goals.

Group Classes
Join us for the classes we host weekly to challenge or maintain your training.

Rehabilitation
Our team can be a useful tool that can help you continue performing at your very best after an injury.

Personal Trainers
If you need personal care and personal treatment for your goals... look no further than The Performance Dojo.

Sports Specific
Looking for sports-specific training? See our team at The Performance Dojo and watch your game reach the next level.

Weight Loss
The Performance Dojo can help you reach and maintain your weight loss goals.